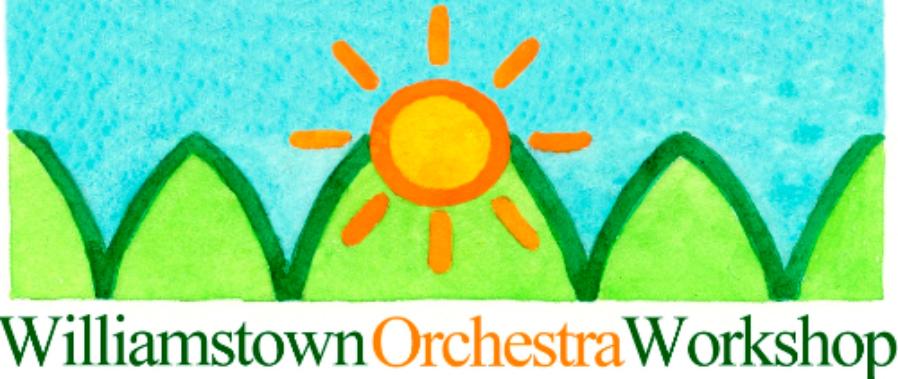 Williamstown Orchestra Workshop was created in 2016 by music educators James Bergin and Emily Kalish to offer students of violin, viola, cello, and contrabass an immersive experience of making music together. The weeklong day camp offers chamber music, orchestra, composition and songwriting, improvisation, and individual coaching. The last day of each session culminates in a performance for family and friends.
In 2020 and 2021 we met virtually, learning all kinds of new skills and experimenting with different ways of creating music. Lucy Bergin led a song-writing workshop, and Abigale Reisman taught us about Klezmer music (the music of Eastern European Jews).
We're thrilled to be back in person this year, incorporating what we learned virtually! Camp will be held in person at St. John's Episcopal Church in Williamstown (35 Park Street) Monday-Friday, July 18-22, 10:00 am – 4:00 pm.
Lucy Bergin will be joining us again to work on songwriting.
Francois Sécordel will be returning to coach ensembles.
Margot Sanger will work with students on composition and coach ensembles.
Special Guest Abigale Reisman, Klezmer violinist extraordinaire, will be joining us on Thursday and Friday and performing with us!
The first day of camp will include a noon-time recital by Emily Kalish, violin, and Kyle Walker, piano.
The last day of camp will include a student concert at 3:00 for family and friends.
General Schedule
Students participate in Warm-up and Orchestra together. For other activities, students are placed in groups based on the short videos of their playing that were submitted with their registration.
10:00-10:30 Warm-up: stretching, vocalization, song-circle with Lucy
10:30-11:15 Klezmer A/Song-writing B
11:15-12:00 Klezmer B/Song-writing A
12:00-1:00 Lunch
1:00-2:00 Chamber Ensembles
2:00-3:00 Composition, individual coaching, sectionals, masterclasses
3:00-4:00 Orchestra
Registration is now open for WOW 2022. The registration form may befound in the FEES AND FORMS tab.
Please include a short video of your current playing to help us make repertoire decisions (cell-phone is fine).
We look forward to an exciting summer of music-making together in person! Please do not hesitate to contact us with any questions. For further information, email WtownOrchestraWorkshop@gmail.com.